THE ORBISIGHT SERVICE IS SET ON THE IMPLEMTATION OF A UNIQUE CAMERA DESIGNED BY OUR TEAM

Very simple

Orbisight camera is fully automatic : The only thing you need is to connect the ethernet cable to your internet box and the POE power supply and the camera will broadcast the live video on a URL. The lense can be change to zoom or to widen the scene (up to 140°).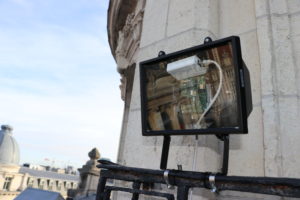 Very performant

The camera can stream live video up to 4K – 30 frame / sec.
We use last codec (X265 or VP8 or 9) to optimize bandwith (between 250 and 500 Ko/sec for a video 4K – 30 fr/s but only 30 Ko for 1 image every 10 sec).
4 G Connexion – 100 Go data monthly subscription (20 € / month) is possible when the camera is adjusted to 1 image / 10 sec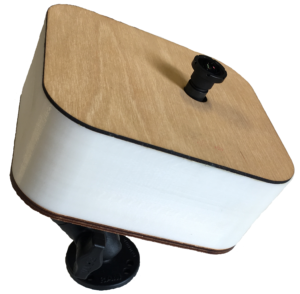 A smart WebCam

The Orbisight Camera is emboarded a very powerfull processor that can run different video processing in real time. Our patented software can blur any person in motion. Transparency and bluring degree is variable in order to prevent people filmed in a public area to be recognizable.
Fully secured and monitored

Once the camera is connected to internet, the camera is setting up a VPN that prevent every hacking but allow the full monitoring of the camera by our support team including software update.